Global Commitment to Improve Animal Nutrition arrives in Egypt.
1st Scientific Conference on Ruminant Feeding was held in the city of Hurghada - Egypt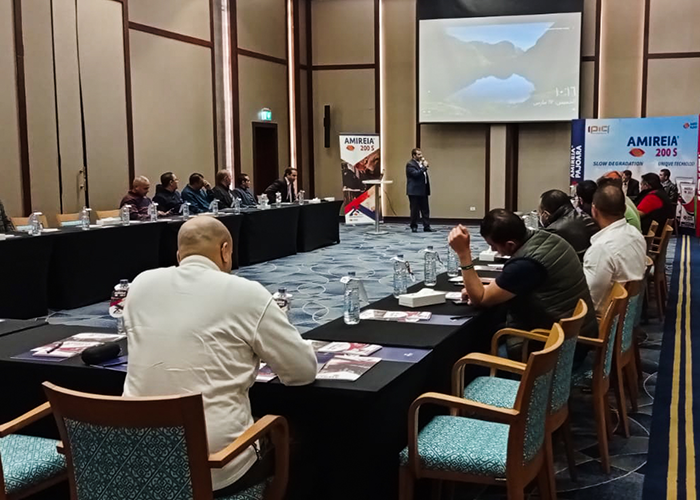 Constant growth and search for new technologies show that Egyptian cattle farmers are continually strengthening their
production systems, investing in genetics and nutrition.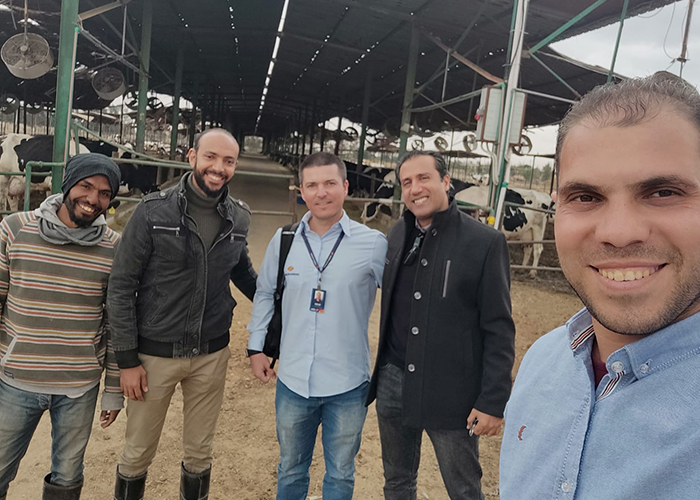 In the picture, the technical visit to a farm with our Technical Manager Ricieri Donatti and representatives from
PIC – Peacock International Corp.
The subject is especially relevant, states our Technical Manager Ricieri Donatti. According to Donatti:" this event was essential
to strengthen relations among countries and reinforce the trust our clients in the African continent have in us".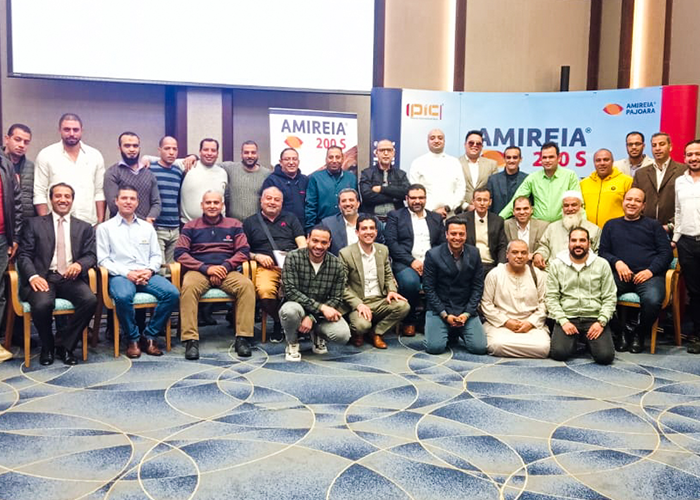 In the picture, rural producers and representatives of the country's animal industry.
With that, we take on a new milestone in the nutritional development, and we position ourselves towards sustainability
and efficiency in cattle production in the region. Promoting a high technical level of content and offering to participants
the knowledge to evaluate the impact of nutrition in product and financial results in the production system.
"The use of technology in the field has been evolving to overcome livestock challenges in the Middle East, and thus
our presence in events like these, through Amireia 200S, makes the most sense" states João Paulo Piotto,
Pajoara's Commercial Director.
About our partner:
PIC – Peacock International Corp. is a pharmaceutical company specialized in the distribution of food additives,
vaccines, and genetics to veterinary medicine companies.
It was funded in 2005 by Dr. Raed Abo El Soud, a veterinarian with extensive experience in the pharmaceutical
industries and the Gulf's strategic markets.